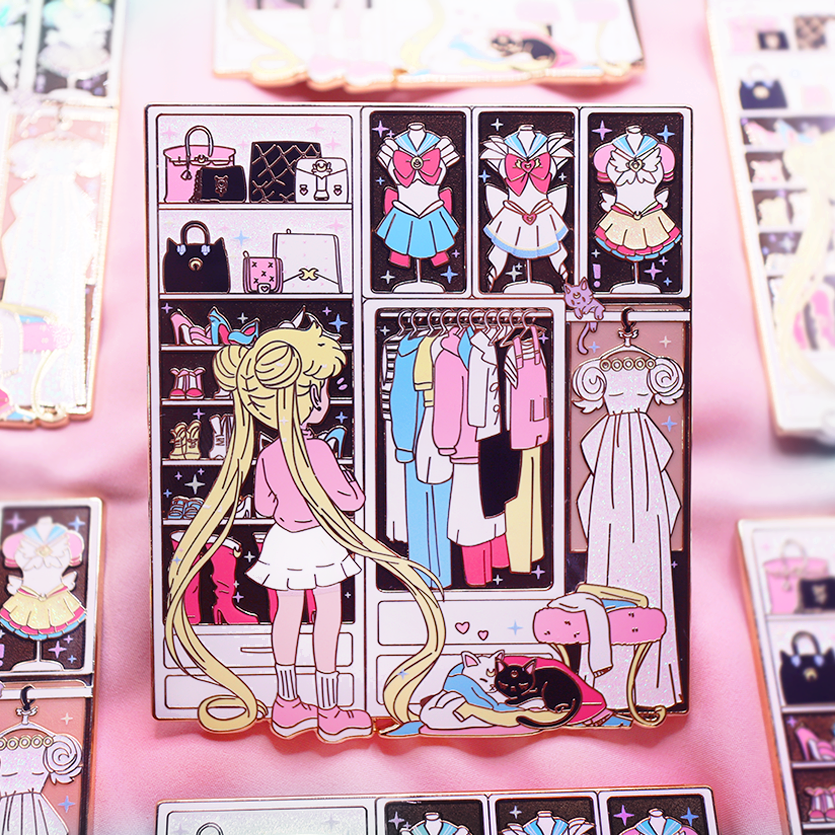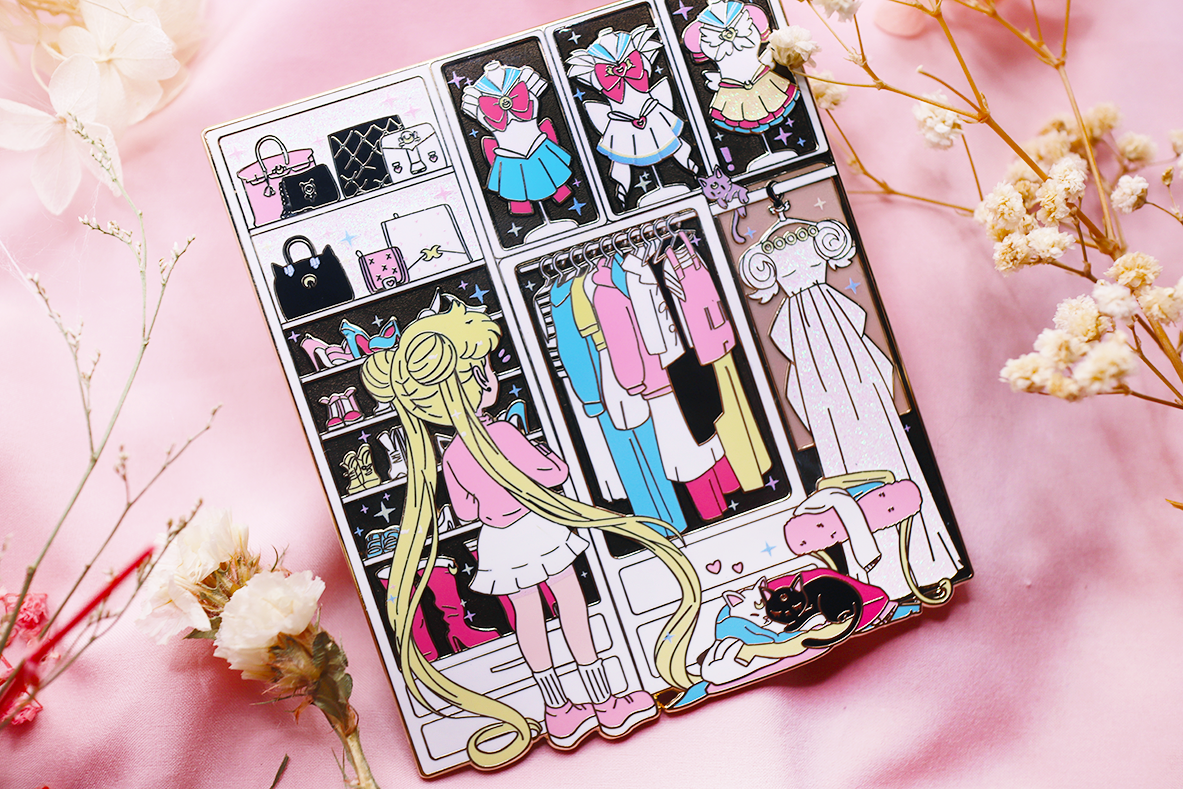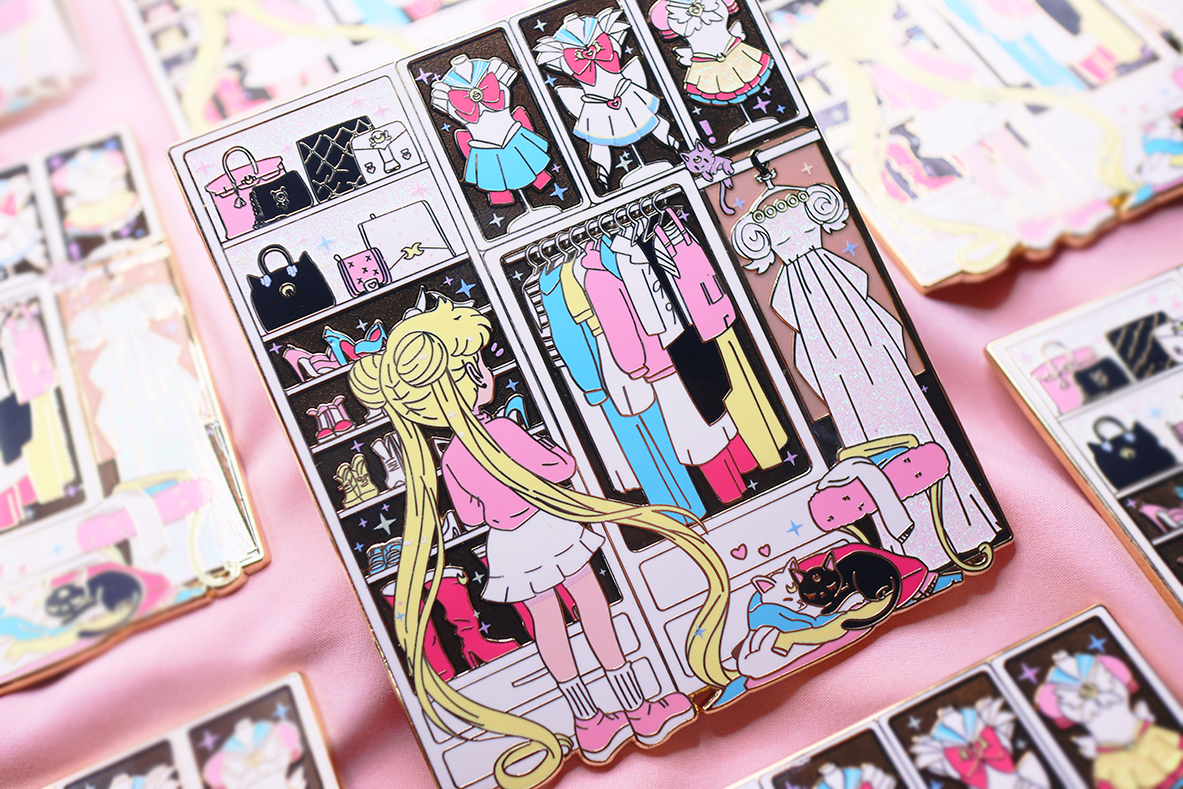 4" USAGI's CLOSET ENAMELPIN
★ 4" on longest side
★ Gold Plated Hard Enamel
★ Rubber Clutch x3
★ Individually Packaged with Card
As these are larger pins, they are prone to more small defects or flaws.
A grades will be the best ones, but even the best ones may have minor imperfection
B grade pins may have more flaws, but still do not damage the overall appearance of the pin. There may be a little more flecks in glitter or a tiny scuff! I have graded these much harsher, so I think these are still beautiful pins, and most people will have a hard time finding the issues, but as always keep in mind these are all handmade!
Discount/MAMO Reward codes can not be applied to deluxe fantasy designs!