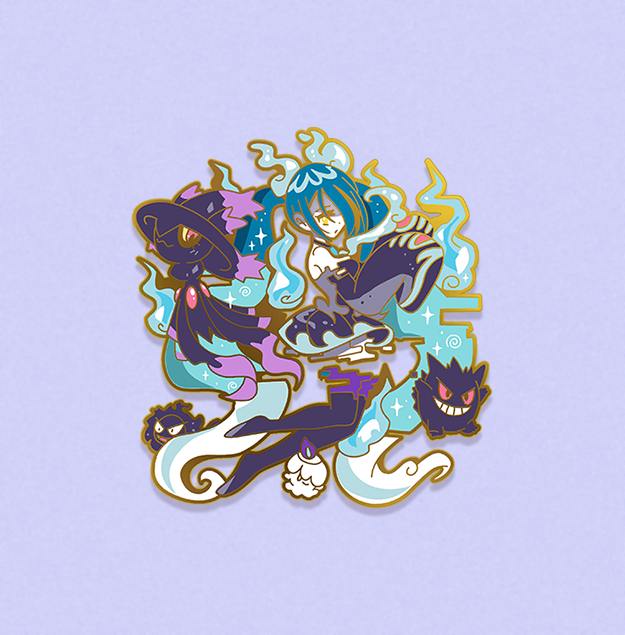 [GHOST TYPE] PROJECT VOLTAGE MIKU JUMBO ENAMELPIN [PREORDER] [ SHIPPING LATE DEC/JAN]
This is a preorder. Mockup/Sample may be different from actual pin. 

ETA is Late DEC 2023 / JAN 2024
Image shown is a mock up, and may vary in production. Colors can be more saturated on screens. Pins are sold as best possible "grade". All pins are handmade, so minor flaws may occur but I will send out the best possible ones to preorders :D!
Early bird pricing will last until 11/4 @ 10 AM PT
Preorder designs are nonrefundable.
Please separate in hand with PREORDERS. I can not combine or separate! If you include a [PREORDER] item with your purchase, your entire order will not ship out until all [PREORDER] items are completed.
----------------
★ 3.25-3.35" on longest side
★ Gold Metal Plating
★ Rubber Clutch x2
★ Individually Packaged with Card