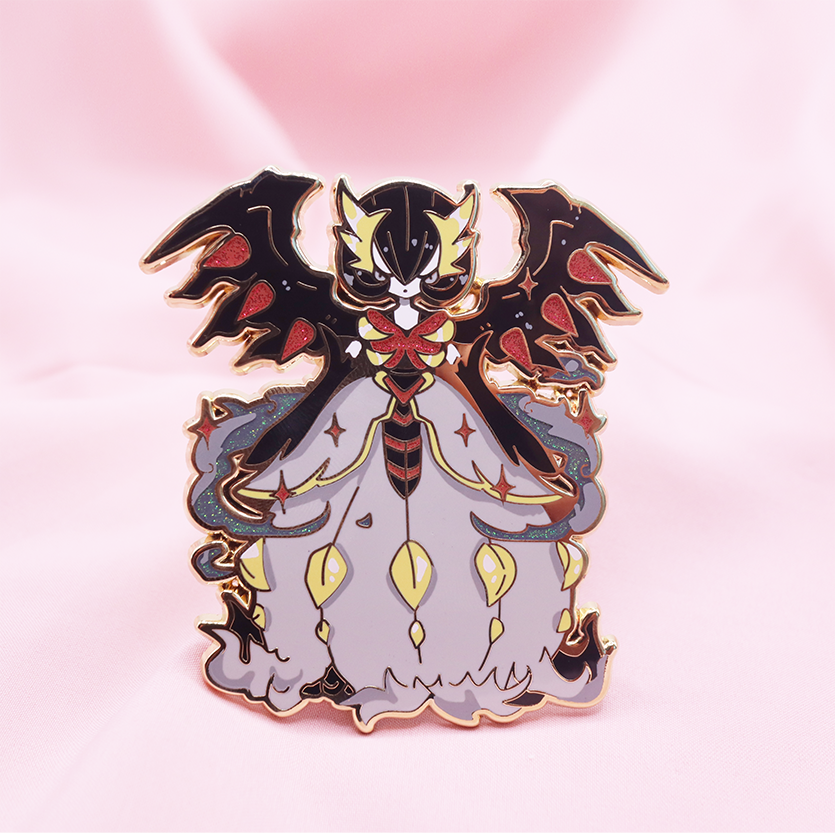 [PREORDER] [GIRATINA] HAUNT COUTURE GARDEVOIR ENAMEL PIN
★ 2.75-2.85" on the longest side

★ Gold Plated Hard Enamel
★ Rubber Clutch x2
★ Individually Packaged with Card
Due to demand, I have opened up this design as a preorder :D!

ETA is  JAN 2024  // Preorders will close 11/11
Please separate in hand with PREORDERS. I can not combine or separate! If you include a [PREORDER] item with your purchase, your entire order will not ship out until all [PREORDER] items are completed.