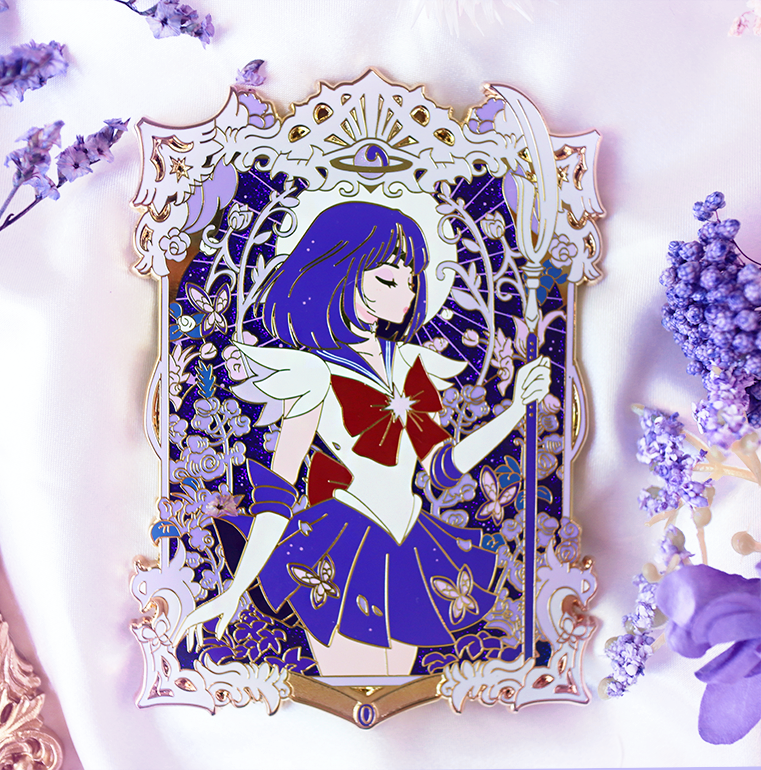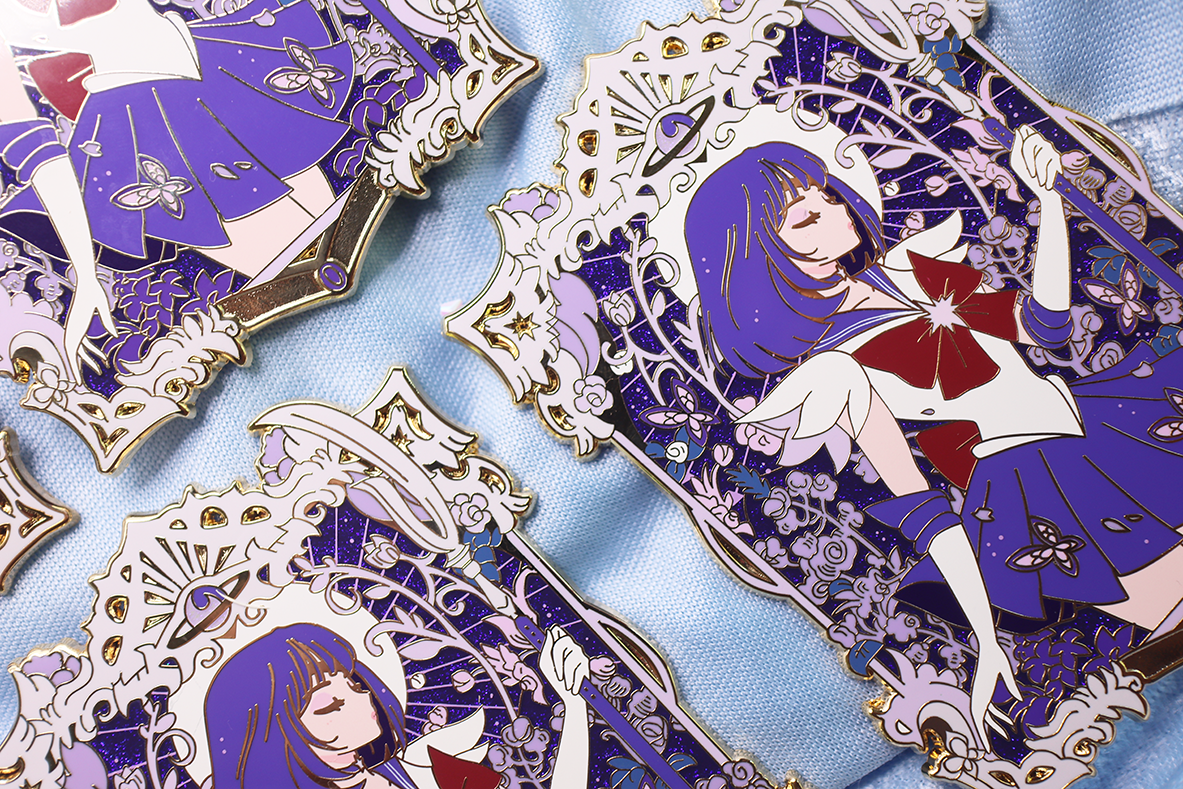 4.5" Fantasy Stellar Senshi Saturn Enamel Pin
A grade pins are pins that are the best of the bunch but still may have minor flaws. These do not distract from the design and should not be seen without close examination. These are NOT collector grade [which are "flawless" pins - an unreasonable standard for handmade art pieces]. 
B grade pins may have more flaws, but still do not damage the overall appearance of the pin. There may be a little more flecks in glitter or a tiny scuff! I have graded these much harsher, so I think these are still beautiful pins, and most people will have a hard time finding the issues, but as always keep in mind these are all handmade!
Discount/MAMO Reward codes can not be applied to deluxe fantasy designs!
-----------
★ 4.5 " Tall
★ Gold Plated Hard Enamel with print, glitter, and sandblast details
★ Rubber Clutch x4
★ Individually Packaged with Card